Bring on the Grub!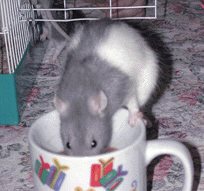 R.A.T will be providing the lasagne for Saturday night's dinner.


Please email me and let me know what you're planning to bring.

Here's a list of suggestions:

salad and dressing
pasta or potato salad? Fruit salad?
deviled eggs ?
garlic bread
desserts
lunch meats and cheeses (tuna or chicken salad?)
bread for sandwiches
tomatoe, lettuce etc for sandwiches
chips
dips?
desserts
drinks
don't forget the desserts
breakfast items such as muffins, donuts, etc....
parting dessert :-)

we'll need one breakfast, 2 lunches and one supper and 50 desserts :-)

As people tell me what they'll be bringing, I'll list it here so we'll all know who and what is coming.
| | |
| --- | --- |
| Christine | Lasagne |
| Marie Osborn | spinach salad and a chocolate dessert (just in case :-D) |
| Super Hero Shonna | Super Muffins |
| Bella and Rosalie from Florida | will be bringing a dessert and other goodies |
| Judy Rucker (is a jello-tease) | drinks, and a mystery treat :-) |
| Sandra Field (and boyfriend..can't remember his name cuz he doesn't have whiskers and a tail :-) | lunchmeats and cheeses |
| Margaret and Billy Tipton | bread, lettuce tomatoe etc... |
| Kristina | ? |
| Shana | garlic bread |
| Dorothy and Heather Goodrum - Sat only | cantaloupe and honeydew (mmm) |
| Jennifer M | |
| Molly Woolridge - Sat only | donations to RAT Rescue (thank you, Molly) |
| Donna Bennett (at least Sat.) | |
| Ann Davis (at least Sat.) | |
| Monica Webster and 2 kids | |
| LeAnn and Allen Orean | breakfast casserole |
| Jessica Davis and Lyle (Sat) | veggie tray |

Home ~ What to bring ~ Hotels ~ Activities
for more info, contact: